It's been a while since I've shown off some cool shirts around these parts. And I think your closet is getting a bit horny. So here's a kickass line from a company that recently came to my attention called The Dance Party Massacre. It's a three shirt series dubbed 'Kings Of Schlock', which mashes together rock gods and slasher icons; Jason with The Ramones, Michael Myers with David Bowie, and Freddy Krueger with Michael Jackson!!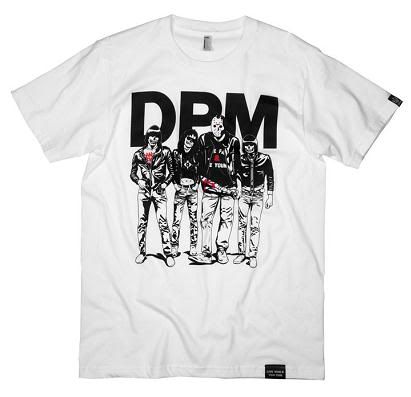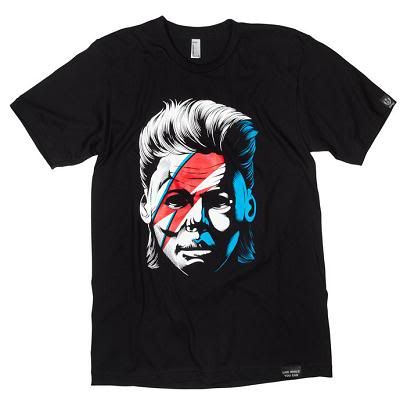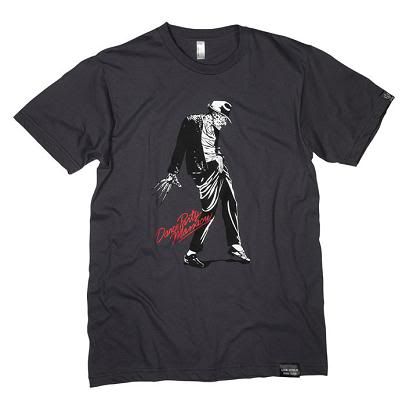 All three shirts can be picked up from
Dance Party Massacre
for $21.95 a piece, with '
The Other Gloved One
' (the Freddy/MJ shirt) also available as a teal t-shirt and a dark blue tank top. It's funny, I never even thought about how similar Freddy and MJ were until I saw this shirt; they both rocked trademark gloves, they were both often found wearing fedoras, they both had weird ass skin that didn't look the way it used to, and of course, they both spent as much time churning out hits as they did groping up on little kids. Crazy!!