One of my favorite days of the Halloween season is the first time I step foot into craft store Michaels, when all their Halloween goodies have been put out. That day is of course followed shortly afterwards on the favorite day scale by the day all that stuff goes on clearance, after Halloween, but that's another post for another day!
Michaels is always one of the first stores to put their Halloween swag out, and I'm happy to report that they've already done so this year. Guess what that means? New Spooky Town collection!!
If you have no idea what I'm talking about, allow me to briefly elaborate.
Every year, a company called Lemax puts out a new Spooky Town collection, an assortment of miniature animatronic buildings and figurines that echo all the awesomeness of the Halloween season. Since Michaels always has a few pieces that are exclusive to their stores, they're always the ones to unveil the new Spooky Town collections each year, which are nicely displayed for all to see. And drool over. In fact, I can often be found around this time of the year staring at the displays doing just that. Spooky Town manages to somehow evoke the full spirit and essence of Halloween, and I can literally feel the cool air breezing over me and see the leaves blowing about when I look at these things. It's magical, really.
Tonight, I wanted to show off some of this year's Spooky Town collection, beginning with the first piece from the collection that I have purchased!
It's no secret that I'm big time into fusions of ice cream men and horror, so I was incredibly excited to see that such a theme is prevalent in the 2012 Spooky Town collection. I simply could not resist picking up this piece, titled Frosty's Ice Scream Truck, which is a companion piece to a much bigger ice cream shop building (which you will soon see!). What I found coolest about this piece is not only the eyeball adorned ice cream cone, which echos the epic
Ice Cream Man cover art
, but also the fact the Frosty The Clown looks a whoooole lot like the evil
killer clown from Zombieland
. It's the little things in life that make me smile. And the fact that this now
sits next to my signed Ice Cream Man VHS
makes me smile pretty wide!
Check out some other choice pieces from Lemax' 2012 Spooky Town Collection!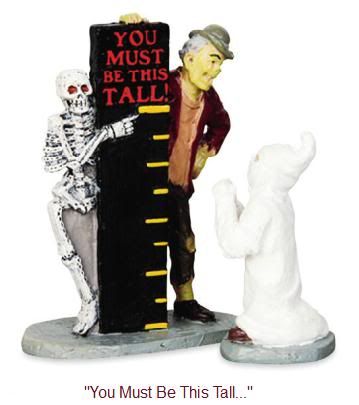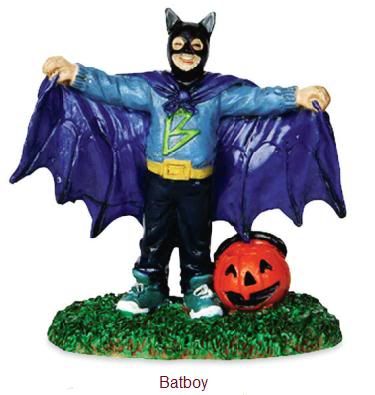 This is but a small sampling of the collection. So if you dig what you see, head over to
Michaels' website
to see everything the 2012 Spooky Town line has to offer!
And be sure to print out
Michaels coupons
or check your local flyers for them, before you head out to buy any of these. Not a single week goes by where Michaels doesn't offer 30-50% coupons, and in fact I've found that the cashiers will just scan coupons they have behind the register in the event that you weren't able to find one. They practically give stuff away over there, to the point that I've never in my life paid full price for anything from their store. So take advantage!!