My affinity for
Behind The Mask
, and frustrations over the fact that
Before The Mask
can't seem to get made, have both been more than well documented over the course of the past year or so here on Freddy In Space. So let's cut right to the chase here ...
A man by the name of Neal DeConte, who runs a toy company called DeConte Figures & Collectibles, is about to unleash upon the world the first ever Leslie Vernon action figure. I can assure you that this makes Leslie very happy, because his ultimate goal in life was always to be as iconic a cinematic butcher as the likes of Freddy and Jason, who have both been given the action figure treatment several times over. Not as happy as Before The Mask getting funded and in the can, but pretty damn happy nonetheless. As a wise man once said, when you get an action figure made in your likeness, that's when you've truly made it. I don't know who said that but I'm sure someone very smart did at some point. If not, then I just did.
Check out some pictures of Leslie out of the package, and then read on for all the details you need to know!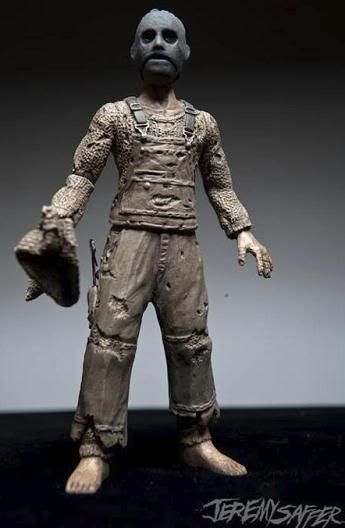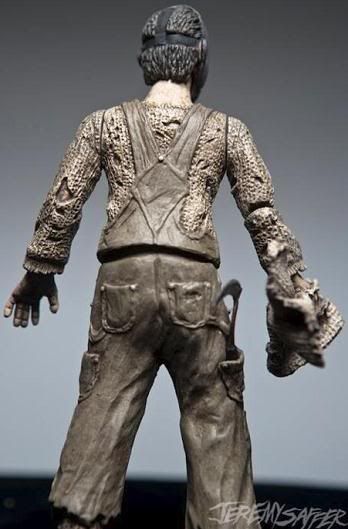 The 7" figure is fully articulated, with movement in the right elbow, shoulders, waist and wrists, and comes packaged with a set of alternate hands as well as Leslie's trusty scythe, which can either be held in his hand or
nestled into his back pocket
. He will retail for $25 plus shipping, and there will be a limited edition version, signed by Leslie himself, Nathan Baesel, as well as
Behind The Mask
's director, Scott Glosserman, which will go for $80 and be limited to a mere 100 pieces. Best of all, a percentage of all sales will go directly to the funding of
Before The Mask
, the prequel/sequel/remake to
Behind The Mask
that needs money in order to ever make its way in front of the camera.
No official release date has been locked in stone, but you can drop DeConte Figures & Collectibles an e-mail at INFO@DECONTEFIGURESANDCOLLECTIBLES.COM, let them know what you want, along with your name and mailing address, and they'll keep you up to date and send out your figure(s) once they're ready to ship. You will not be charged a dime until that day comes.