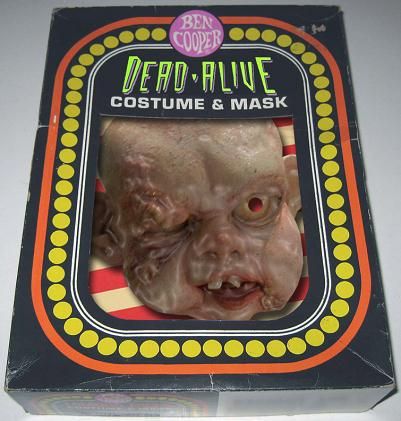 I've always loved the old school Halloween costumes that companies like Ben Cooper and Collegeville were churning out back in the 60's and 70's, which consisted of nothing more than a cheap plastic mask and a vinyl one piece outfit. These days, those early costumes are highly collectible and sell for a lot more than they did back in the day, and it's easy to see why. Names like Ben Cooper and Collegeville are iconic symbols of Halloween, and those early proto-Halloween costumes bring back memories of simpler times, when all kids needed was a piece of plastic, a piece of vinyl and a little imagination to become their favorite movie and TV characters. Granted, the Halloween costumes being produced nowadays are far more physically impressive, but there's just something about those original costumes that just reeks of nostalgic awesomeness, which can never be matched.
With Halloween right around the corner, I got to thinking the other night about what it would look like if more modern day horror characters were given the Ben Cooper/Collegeville treatment, like the villains from movies such as
Jaws
and
Alien
were given back in the day. As soon as I had the thought I reached out to Photoshop master and artist to the horror bloggers,
Frank Browning
, to help make this vision a reality. Frank is the guy who whipped up those amazing
modern day Fright Flicks cards
for me back in July, and I knew that if anyone could pull it off, it'd be Frank.
Last week, Frank and I worked together coming up with different ideas for this post, and we decided to turn it into an ongoing series, several different parts that will be posted from now through Halloween. Tonight, we take a look at Series 1 of the Freddy In Space Vintage Halloween Costumes line, which simply would never have been possible without the talent and dedication of Frank Browning. So Frank, once again, I love ya and I thank you so very much for all the awesomeness you continue to contribute to Freddy In Space.
Enjoy!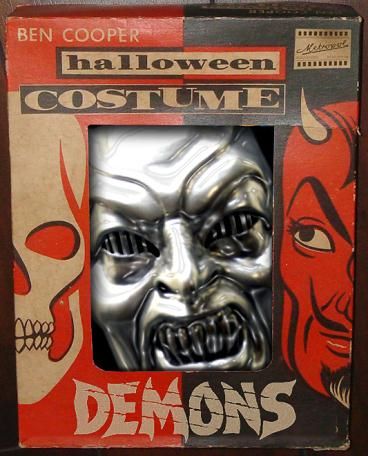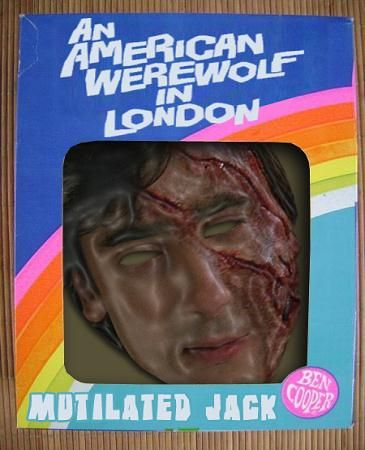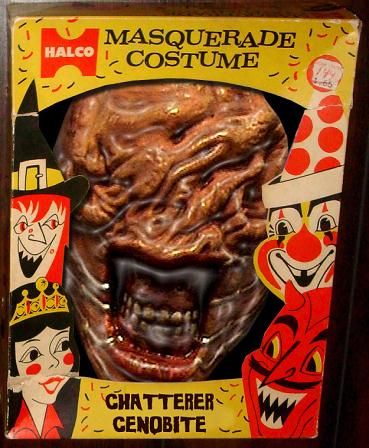 If you dig what we did here, please do leave me a comment and let us know. The more you folks are into this, the more future installments there will be. So let us know what ya think and also feel free to suggest characters that you'd like to see Frank give the old school Halloween costume treatment to in the near future. Your wish is our command!
**VINTAGE COSTUME FUN FACT : Alien was Ben Cooper's first Halloween costume that was based on an R-rated movie!**