Stumbled upon something pretty cool tonight, in my nightly random travels around the web. I'm of course endlessly fascinated with the General Mills Monster Cereals, which I'm sure you've realized by now, and tonight I came across some artwork that I had never before seen. Or even known about.
From what I've gathered, General Mills had at one point in time considered adding a new monster mascot to the line, who would present to the world a mixed berry flavored cereal. So advertising agency Dancer Fitzgerald Sample whipped up some concept art for them, with four different potential mascot concepts. Enlisted to hawk the mixed berry cereal to children were Dr. Jekyll, The Phantom Of The Opera, The Bride Of Frankenstein and Cleopatra ... only, of course, each one was given a delicious little berry twist.

Check out the concept art for the four characters below!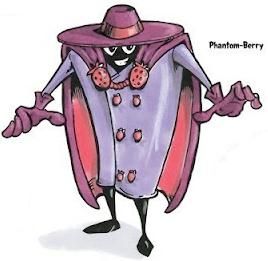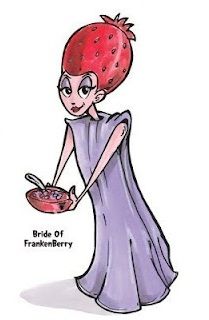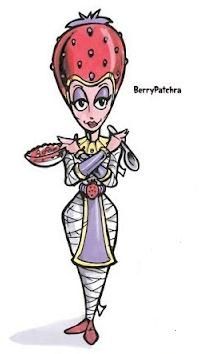 Unfortunately, the mixed berry cereal idea was eventually tossed out the window altogether, leaving these four drawings destined to a life of never becoming fully animated icons. I can only that someday, Franken Berry gets his bride. How could you be so cruel, General Mills?!