Calling all Simon Pegg/Nick Frost fanboys! Check out today's shirt of the day over at Ript Apparel, which fuses together the duo's two most popular movies; Shaun of the Dead & Hot Fuzz!!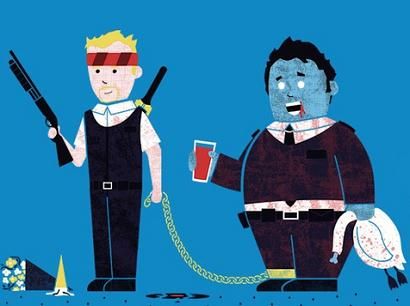 **Had to crop out some of the design so it would fit in here. See the whole thing
HERE
**
The shirt is available today only (for $10), and the design can also be purchased on everything from hoodies to baby onesies, posters to coasters. Get it only at
Ript Apparel
!
For the record, I'm a big time Shaun of the Dead fan, but don't remember being too impressed by Hot Fuzz. Been a while though. I should probably get around to re-watching that soon. Maybe just wasn't in the right mood, considering I typically love their comedic stylings!