I recently found and posted the above picture on the Freddy In Space Facebook page, having no idea where the image came from, or who the hell the artist was, but being totally jaw gaped by its awesomeness. Reader Andrew Heath informed me that the artist/model is a woman by the name of Kayleigh O'Connor, thereby unleashing upon me a treasure trove of epic pop culture inspired nail art. I soon realized that Ms. O'Connor is the reigning Queen of the art of making one's nails look like incredibly kickass pieces of art, to the point that she kinda sort makes me wish I was a lass, so I could attempt to do the same on my own nails. Then again, my inability to color inside the lines, still at the age of 26, would likely prevent me from even being able to paint my nails simple colors. But I digress.
Of course, my favorite nail jobs of Kayleigh's are of the horror persuasion, and it's her horror themed nail art that I'm here to share with ya tonight. Dig it!!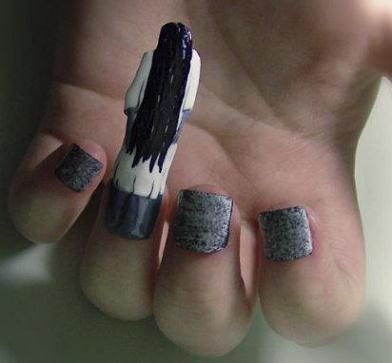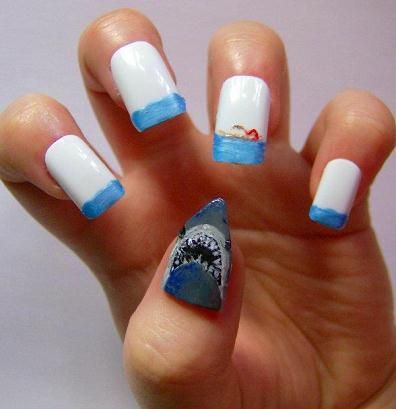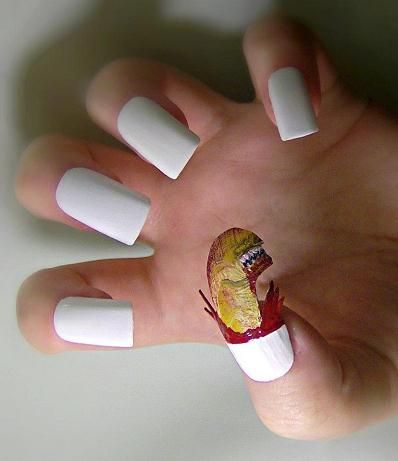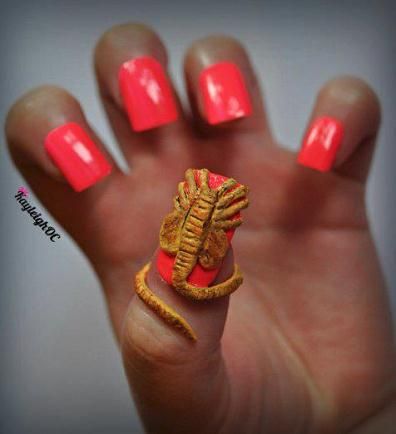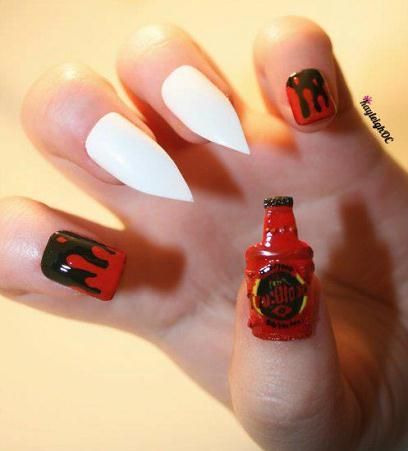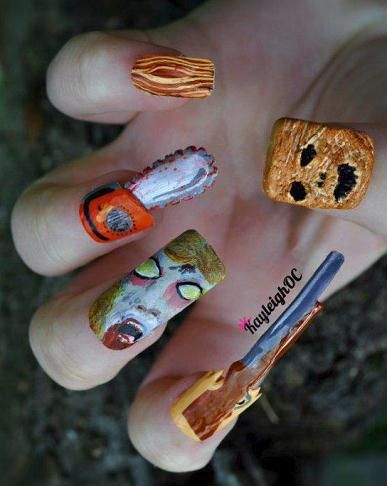 Here at Freddy In Space, we salute you, Kayleigh!!