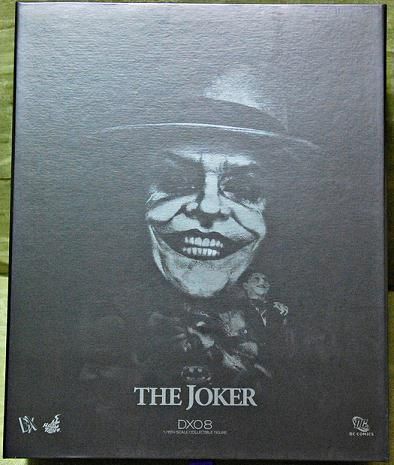 Any self respecting toy geek is undoubtedly familiar with the name Hot Toys, the cream of the crop when it comes to high end pop culture based toys. Hot Toys puts out the most deluxe and screen accurate toys on the market today, but they're also some of the most expensive (justifiably so), which is why I've never actually owned a single one. That is, until now!

My brother and his girlfriend bought me my very first Hot Toy for Christmas this year, in the form of The Joker, the 1989 Jack Nicholson movie version. This is the first time I've actually held one of these toys in my hands, and my god, blown away doesn't even begin to describe it. Hell, to even call this thing a toy doesn't feel right, because it's so much more than that.
The detail on this is absolutely phenomenal, to the point that the 1/6th scale toy looks dead on like a mini version of Jack Nicholson, so much so that it's actually fairly creepy to look at. I can honestly say that I have never in my life seen a toy that is this detailed and exceptionally crafted, and again I am completely blown away by the way this thing looks in person.
There's simply no way pictures could ever do it justice, especially ones taken by me, but I just had a little photo shoot with Jack, which hopefully will somewhat convey how incredible this toy looks. Hate to have to shrink these photos down to size to fit here on the blog, so click the link below each one to see the full size picture, in all its glory!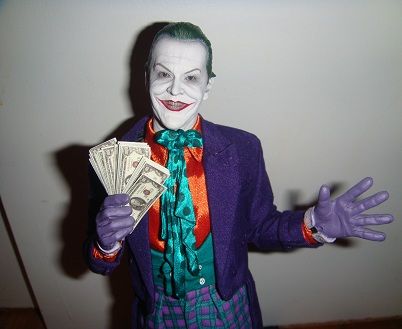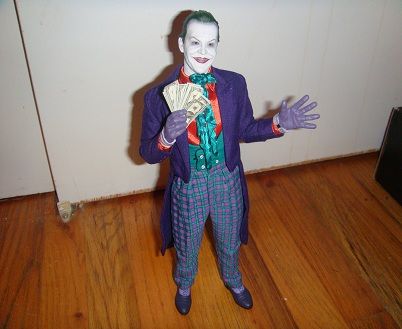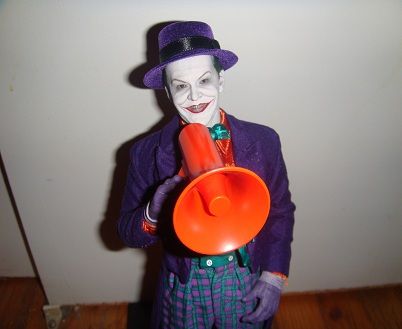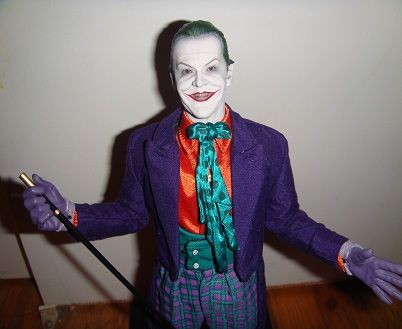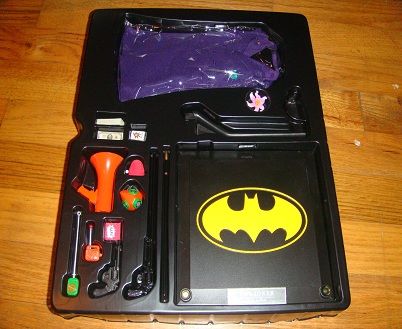 In addition to all the little accessories and interchangeable hands (8 in total), the Hot Toys Joker includes a heavy duty base with a Batman logo on it, which lights up once you put batteries in it. Inside the packaging is also a little disc with the comic book Joker's face on it. When you shine a flashlight onto the disc, and turn off the lights, it projects the image into the sky, or onto a wall. The whole package is completely stunning, and it's easy to see why these things cost so much money, now that I've actually seen one up close and personal. You are certainly getting your money's worth when you buy from Hot Toys, that much I can assure you.
Oh and did I mention that when you pop off Joker's head, there's a little mechanism in there that allows you to move his eyeballs around, so they reflect the particular pose you want to put him in at any given moment? It truly is like having a mini Jack on your shelf, which is both creepy and totally awesome.
Hopefully this is my first of many future Hot Toys!