Ladies and gentleman, it's time for a brand new installment of
Frame By Frame Brutality
, the ever popular Freddy In Space feature wherein we witness the goriest acts of murder ever committed to celluloid, slowed down and screen grabbed on a frame by frame basis. Those awesome gore scenes that go by so fast that you immediately lunge for your remote, so you can watch them back? Yea, those are the ones this feature is devoted to. And I'm not gonna let you miss a frame of gruesome brutality.
Tonight's holiday installment comes courtesy of
Silent Night
, the remake of
Silent Night, Deadly Night
that was released last week. As I mentioned in
my review
, I wasn't a huge fan of the film, but it did have some pretty awesome kill scenes in it, which were mostly pulled off through the use of old school practical effects. Me gusto.
In my favorite kill in the movie, killer Santa takes an axe to the back of a horny and annoying as can be dickwad, which immediately drops the douche to the ground. Now at sicko Santa's complete mercy, the axe is once again raised, only this time the target is the kid's face.

Enjoy, you sick freak!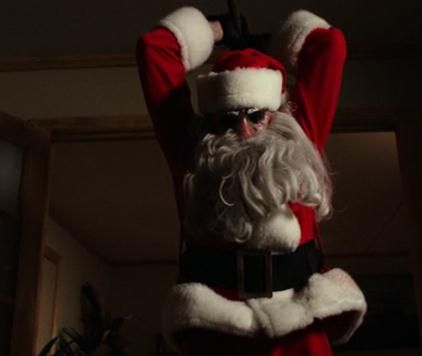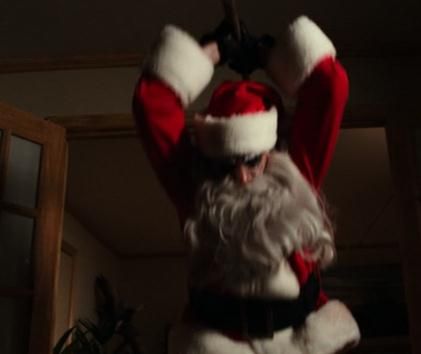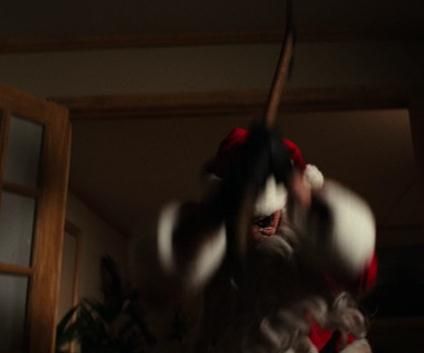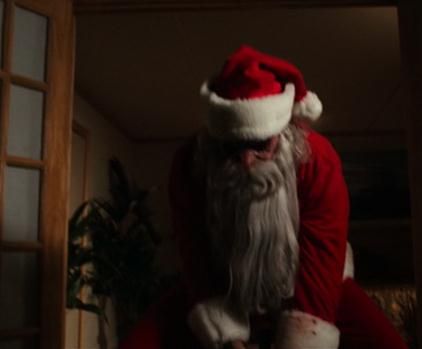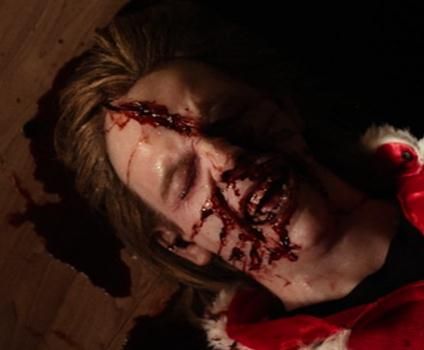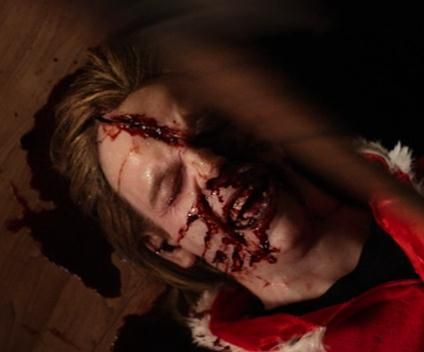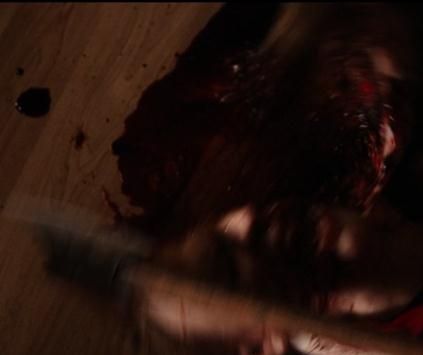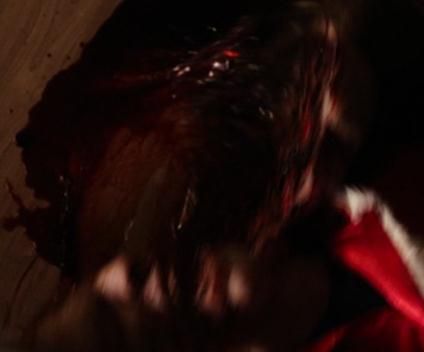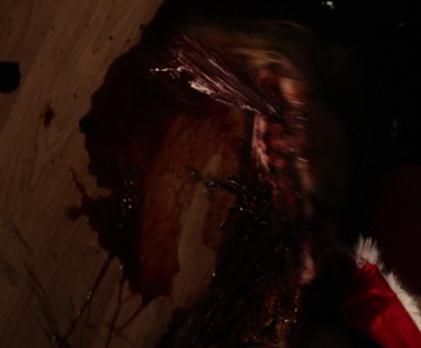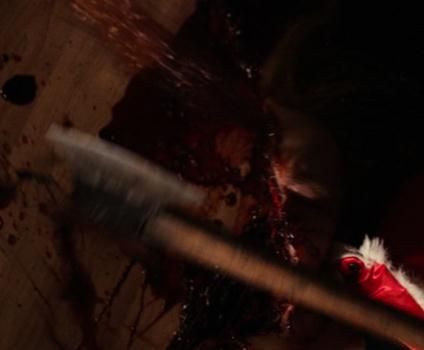 Viva la practical effects!