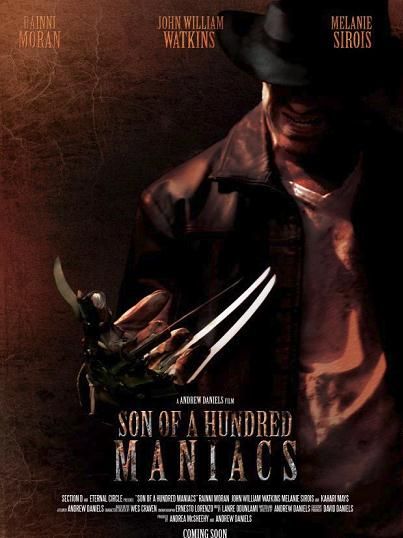 Got a Facebook message earlier today from a reader by the name of Chris Savage, who writes for the site HorrorMovies.ca. Chris dropped me a link to a Facebook page for a new Elm Street fan film called Son Of A Hundred Maniacs, and I gotta say, it's looking pretty damn good thus far.
Check out the trailer for the film, which just recently went up over on the page!
Aside from the trailer and the above poster, there's not all that much information about the movie on the Facebook page, other than this image of actor John William Watkins, who is playing Freddy in the movie...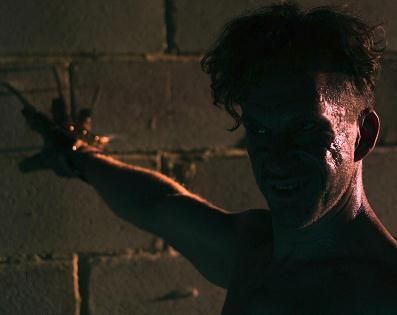 Considering the Elm Street films have never delved all that much into prequel territory, I'm really anxious to check this out. Not only does it look to be of a much higher quality than pretty much all of the fan films you see out there, but right about now it's even looking like it's got potential to blow that crap remake out of the water. Who knows though, way too early to tell.
I intend on interviewing writer/director Andrew Daniels soon so I can provide you folks with some more info about it, but for now I just wanted to get this up to help spread the word. Go 'like' the
Son Of A Hundred Maniacs
Facebook page, to show your support!