With the latest installment in the
Texas Chainsaw Massacre
saga hitting theaters this coming Friday, I wanted to do something special to commemorate and honor
Chainsaw
films past.
Much like I did
with the
Friday The 13th
franchise, when the remake was gearing up for release back in 2009, I've decided to pay tribute to the actors and actresses who helped bring the
Chainsaw
films to life, and who are sadly no longer with us.
So before we head out to the theater to see Leatherface rev up that chainsaw once more, let's talk a look back at all the familiar faces who are forever immortalized in the four films in the original Chainsaw franchise. Without these men and women, no matter how small some of their roles, these movies would not be what they are today.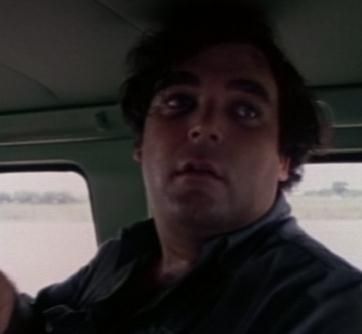 PAUL ALAN PARTAIN - FRANKLIN HARDESTY, TEXAS CHAINSAW MASSACRE

MAY 3RD, 1946 - JANUARY 27TH, 2005

Born in Austin, Texas, Paul Partain began acting at a very young age, a career which was put on hold when he was shipped off to Vietnam during the war, serving in the United States Navy. When he returned to the states, Partain took a job working at an electronics manufacturing plant, but when he was laid off in 1972, he was able to devote more of his time to acting. Around this time, Partain landed roles in Sidney Lumet's Lovin' Molly, Race With The Devil, and Rolling Thunder, the latter of which was his last film before he very briefly appeared many years later in Texas Chainsaw Massacre : The Next Generation, in a small cameo as a hospital orderly. In that downtime from acting, Partain worked as the regional sales manager for Zenith Electronics. Diagnosed with cancer in 2003, Partain lost his battle in 2005, at the age of 58.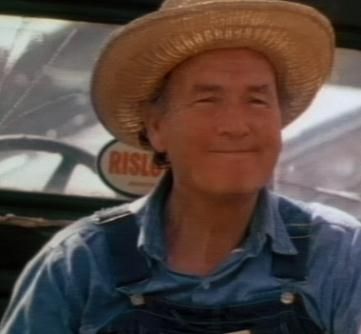 JOHN HENRY FAULK - 'STORYTELLER', TEXAS CHAINSAW MASSACRE

AUGUST 21ST, 1913 - APRIL 9TH, 1990

Though he doesn't have many acting roles to his credit, John Henry Faulk has left behind perhaps the biggest legacy of anyone else involved with Texas Chainsaw Massacre. While a medic in World War 2, Faulk began a career in radio, which led to him hosting his own show, beginning after his discharge in 1946. In 1955, Faulk became second vice president of the American Federation of Television and Radio Artists, and his success in radio led to him landing a few film and television roles. In the late '50s, his radio career was ended after he was deemed a Communist, allegations that were false but nevertheless resulted in him being blacklisted from radio. Faulk won a lawsuit against the blacklisting organization, and wrote a book about his experience called Fear On Trial, which was turned into an Emmy winning TV movie in 1975. Faulk died of cancer in Austin, Texas, at the age of 76. In 2005, Austin's Central Library was renamed the John Henry Faulk Public Library, in his honor.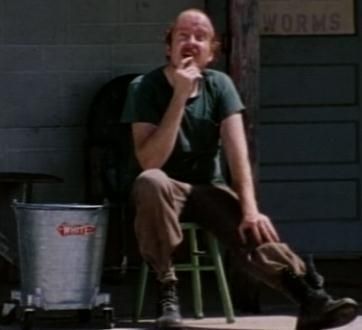 ROBERT COURTIN - 'WINDOW WASHER', TEXAS CHAINSAW MASSACRE

JULY 22ND, 1948 - JULY 11TH, 1985

Unfortunately, not all that much is known about Robert Courtin, who played the window washing gas station attendant in the original Chainsaw. According to his IMDb page, he was born in Minnesota, and worked at a camera rental firm in Los Angeles from 1979 up until his death in 1985. If anyone out there knows anything more about Robert, I'd love to update this post, so please do drop me a message.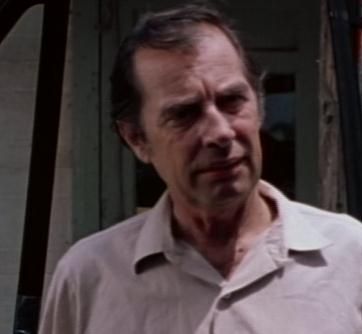 JIM SIEDOW - DRAYTON SAWYER, TEXAS CHAINSAW MASSACRE 1 & 2

JUNE 12TH, 1920 - NOVEMBER 20TH, 2003

The only actor to appear in both the first and second Chainsaw films, Jim Siedow was an accomplished stage director in Texas, and a veteran of World War 2, serving in the Army Air Corps. Siedow created one of Houston's very first community theaters, and directed many plays, before embarking on a brief film career. His last role was in a 1987 episode of the TV show Amazing Stories. Siedow passed away due to complications from emphysema, at the age of 83.

DENNIS HOPPER - LEFTY ENRIGHT, TEXAS CHAINSAW MASSACRE 2

MAY 17TH, 1936 - MAY 29TH, 2010

The dual chainsaw weilding Lefty Enright is of course only one of the many memorable characters Dennis Hopper brought to life throughout his legendary 50 plus year career. Still can't believe he's no longer with us, and he will forever be missed. I think it's safe to say that everyone reading this is familiar with the man and his work, so I probably don't need to say any more than that. A true Hollywood legend, forever more.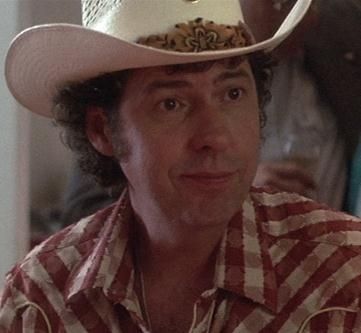 LOU PERRYMAN - L.G. MCPETERS, TEXAS CHAINSAW MASSACRE 2

AUGUST 15TH, 1941 - APRIL 1ST, 2009

In the early 1960's, while on leave from the US Army, Lou Perryman became involved in the film business, which soon thereafter led to him being the first assistant director on Tobe Hooper's very first film, 1969's Eggshells. Interestingly enough, Perryman was also an assistant camera operator on the original Texas Chainsaw Massacre, which resulted in him landing a role in Poltergeist and then the Chainsaw sequel, the latter of which he became most known for. Perryman also had small roles in Blues Brothers (and performed on the soundtrack) as well as Boys Don't Cry, eventually retiring from acting in 2003. In 2009, at the age of 67, Perryman was killed in his home in Austin, Texas, by a 26 year old man who had recently been released from prison for aggravated assault. According to reports, the man attacked his mother's roommate and then walked to Perryman's home, killing him with an axe. He pleaded guilty to the murder, and was sentenced to life in prison.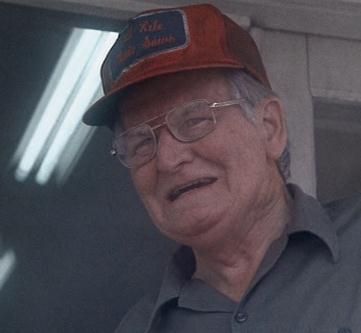 JAMES NELSON HARRELL - CUT-RITE MANAGER, TEXAS CHAINSAW MASSACRE 2

SEPTEMBER 3RD, 1918 - FEBRUARY 1ST, 2000

A few decades after serving in the United States Army, for four years during World War 2, James Harrell went on to rack up a pretty impressive resume as an actor, a career that spanned 30 years, and included big time films like Paper Moon, JFK and Varsity Blues. James held a Master's Degree in Drama, and he taught acting for 24 years at the Southwest Texas State University, before retiring in 1994. He passed away at the age of 81, after suffering a heart attack in San Marcos, Texas.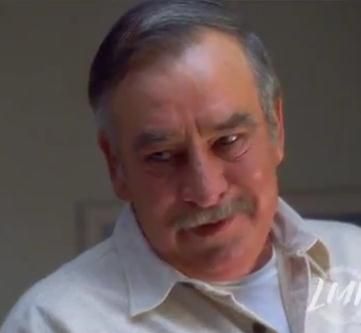 HARLAN JORDAN - 'PATROLMAN', TEXAS CHAINSAW MASSACRE 2

JANUARY 1ST, 1939 - NOVEMBER 3RD, 2001

Harlan Jordan began his acting career in 1977, with a small role in the TV movie The Trial Of Lee Harvey Oswald, alongside aforementioned fellow TCM 2 alum James Harrell. His career spanned the next 20 years, with appearances in films such as Square Dance, Talk Radio and Johnny Be Good, and the TV shows Dallas and Walker, Texas Ranger. Jordan died of a heart attack in Terrell, Texas, at 62 years old.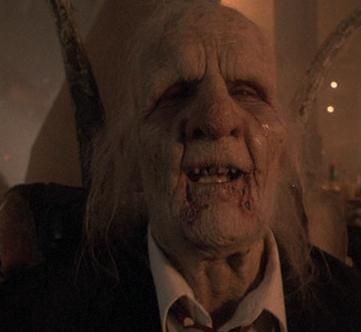 KEN EVERT - GRANDPA SAWYER, TEXAS CHAINSAW MASSACRE 2

JULY 18TH, 1951 - APRIL 1ST, 2008

Ken Evert was the man behind the Grandpa makeup in the Chainsaw sequel, a role originally played by John Dugan. Because of exposure to Agent Orange while in Vietnam, Evert suffered many health issues, and he lost his battle with cancer in 2008, at the age of 56. Chainsaw 2 was Evert's only acting role, and he was hand selected for the job by Tom Savini, due to his thin face and sunken eyes. I've heard that Evert was homeless for a while after the filming of the movie, but that he had more recently in life been introduced to the world of horror conventions, thanks to the kindness of a fan.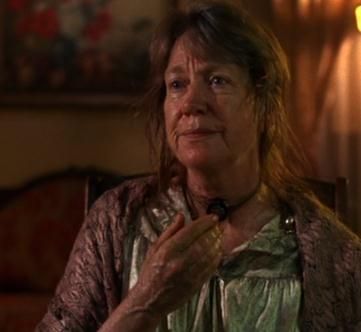 MIRIAM BYRD-NETHERY - MAMA, LEATHERFACE : THE TEXAS CHAINSAW MASSACRE 3

MAY 17TH, 1929 - JANUARY 6TH, 2003

Miriam Byrd-Nethery was the wife of Return of the Living Dead's Clu Gulager, from 1952 to the time of her death. Together they had two sons, Tom and John, the latter of whom was the director of the Feast trilogy, as well as Piranha 3DD. Her own career began in 1976, with a small one shot role on Starsky & Hutch, and she continued acting mostly throughout the '70s and '80s, appearing in Dukes of Hazzard, Charlie's Angels, and the film Stepfather 2. 1990's Chainsaw 3 was one of her last film roles, and she died at the age of 73, the result of a brain tumor.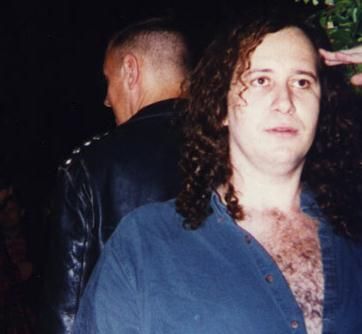 ROBERT JACKS - LEATHERFACE, TEXAS CHAINSAW MASSACRE : THE NEXT GENERATION

AUGUST 9TH, 1959 - AUGUST 8TH, 2001
Robert Nick Jacks was born in Monterey, California, and grew up in Germany and Texas. While in Texas, Jacks became a fixture in Austin's music and theater scenes, writing and performing in a handful of plays. In addition to portraying the cross dressing Leatherface in
The Next Generation
, he also produced a song for the film's soundtrack, titled
Der Einziger Weg
(
The Only Way
), a duet between himself and Blondie's Debbie Harry. Just a day shy of his 42nd birthday, Jacks died of an abdominal aneurysm, the same thing that killed his father when he was a child.

MAY YOU ALL REST IN PEACE.