(art by Craig Drake)
California's Hero Complex Gallery recently kicked off an exhibit called 'Weapon of Choice', where artists were asked to whip up pieces of art inspired by iconic pop culture characters, and their ... well ... weapons of choice. Thus the name ... Weapon of Choice. Get it? Got it? GOOD!
The opening reception was last Friday, in Los Angeles, and the exhibit will be up through the end of January. If you're like me, and you live nowhere near LA, then you'll be pleased to know that the entire exhibit is also available for viewing online, from the comfort of your own computer chair, and that you can even purchase prints (and in some cases even originals) of the art on display, all while you sit there in your undies, with Cheeto crumbs falling into your lap. Life is good, aint it?
Check out a few of my personal favorite pieces from the 'Weapon of Choice' exhibit!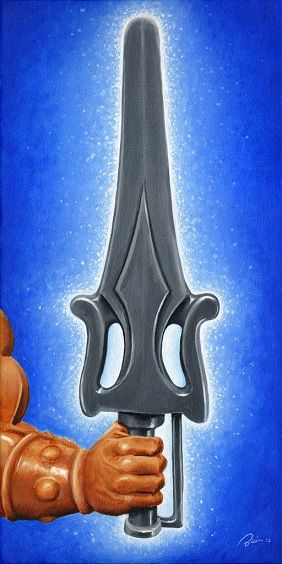 "I HAVE THE POWER" BY BLAIN HEFNER
"SHAUN" BY BRUCE YAN
"GO-GO GUNNER" BY JP VALDERRAMA
"THE SHINING" BY TREV MURPHY
"YOUR MOVE CREEP" BY MATT FERGUSON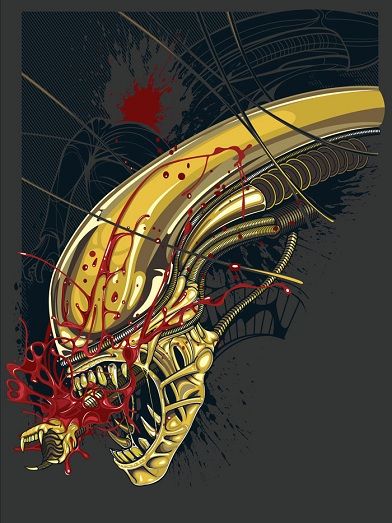 "TONGUE" BY SAMUEL "SHO" HO
To see even more awesomely creative takes on iconic characters and their weapons, head over to
Hero Complex Gallery
. This is actually the gallery's very first exhibit, and if it's any indication of what they've got in store for us, we can expect a whole lot more awesomeness in the near future. You can keep up to date with them over on the
Hero Complex Gallery Facebook page
!