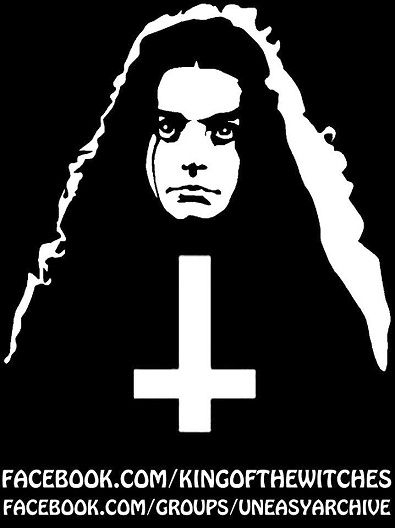 I realize that the above title may not make all that much sense to ya, at the moment, but if you're as hardcore into the undead art of the VHS tape as I am, then you're gonna want to read this post, and enter this giveaway. Trust me. So read on, video-vores!!
Back in September of last year, I teamed up with a relatively new on the scene company called The Uneasy Archive, who specialize in limited edition VHS releases of the sort of cult films that are a bit, shall we say, uncomfortable, to watch. In September they put out their 7th release, Donald Farmer's pseudo
I Spit On Your Grave
sequel,
Savage Vengeance
, and they were awesome enough to whip up a very special
Freddy In Space exclusive edition
of the tape, which was numbered 1 of 1 and featured art different from the official release, and was housed inside of a special green clamshell case. They even put the Freddy In Space logo on the back of the case, thereby making the tape one of the coolest things I've ever had the pleasure of giving away here on the blog.
(Interestingly enough, I just heard the other day that several people are currently trying to buy the tape from the winner of the giveaway, for upwards of a few hundred bucks!!!)
I recently received a message from Earl Summerfield, the man behind Uneasy Archive, who informed me that he just started another smaller company, called King of the Witches. In his own words, King of the Witches is "
a throwback to the beginning of super DIY VHS companies like Film Threat
", and their very first release just recently went on sale, and soon thereafter sold out. As in, you can't get it anymore.
Well guess what? Earl and his team have given that debut release, called Party Levitation, the Freddy In Space exclusive edition treatment, and that's precisely what we're here to give away to one of you lucky readers tonight. What is Party Levitation, you ask? Well I'm glad you asked!

Party Levitation is a 90 minute mixtape that Earl cut together, which is comprised of "scenes from golden era porn, foreign medical footage, and gory snippets from obscure horror movies, all set to metal and hardcore music." The tape was limited to just 30 pieces and again, is sold out and out of print, at this point.
The Freddy In Space edition of
Party Levitation
, which you're playing for here tonight, is housed inside of a slime green clamshell case, as opposed to the standard black case the tape was officially available in. Much like the
Savage Vengeance
tape, this edition is limited to only one single piece, which is pictured above, and will NEVER ... EVER ... be made again. It was created for this giveaway, and only for this giveaway.
So then, how do you go about getting your hands on this one of a kind collector's item? All you've gotta do is head over to the
King of the Witches Facebook page
, give it a LIKE, and then come on back here and leave a comment at the bottom of this post, letting me know you did that. Also be sure to include your e-mail address, so I can contact you if you should happen to win. I will be accepting entries through next Monday, February 4th.
Though not necessary in order to enter the giveaway, I'd also encourage you to join the
Uneasy Archive Facebook group
, so you can keep up to date with all of the upcoming VHS releases from that company. I can promise you that you haven't seen the last of the collaborations between Uneasy and Freddy In Space, not by a long shot!!
Also, before we go, here's a 12 minute long trailer for King of the Witches' second mixtape release, which will be going on sale real soon. Should give you an idea of what you can expect from
Party Levitation
, which you're hopefully soon going to be able to slide into your VCR. Best of luck to ya!!