Last year, Trick Or Treat Studios wowed us all with their
Halloween 2
Michael Myers mask, which I and many others deemed the
best Myers mask on the market
, for the price. With that, the bar was set, and Trick Or Treat Studios instantly became the go-to place to get high quality masks, at prices normally reserved for masks of a much lesser quality.
So how does the company plan to outdo itself for the 2013 Halloween season? Well even though Halloween may seem forever away at the moment, ToT Studios has already been hard at work on the new masks they'll be unleashing unto the world this year, and they've been posting the very first images of each of the new masks in their catalog over on their Facebook page, for the past week or so. Though the full catalog isn't available for viewing until this Saturday, the 19th, let's take a look at what they've shown thus far!!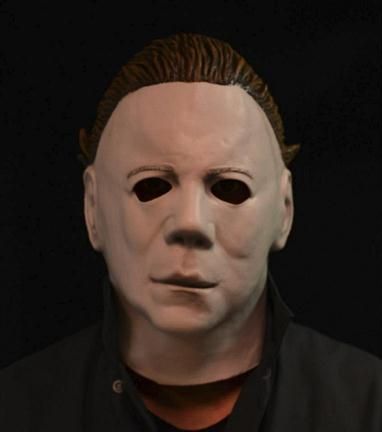 First up, we've got what they've dubbed the 'economy version' of their Michael Myers mask. As if the mask wasn't already cheap enough, this version will be even cheaper, selling for 30 bucks, with the only difference being that rather than having real hair affixed to it, the hair is sculpted onto the mask itself.
No black sunglasses are required to see this beauty, the very first They Live mask on the market, based on the look of the aliens from the film. I don't know about you, but this mask is just screaming CONSUME so loudly that my wallet is already out, and my credit card is just waiting to spring to action!
Justin Mabry, who sculpted ToT's Michael Myers mask, turns his attention to lesser appreciated cult hero Darkman, played by Liam Neeson in Sam Raimi's 1990 film. Though nothing will ever make you as cool as Neeson, this is a damn fine place to start. Bandages and fedora not included, though I'm not sure why you'd want to cover up any aspect of this incredibly detailed mask anyway!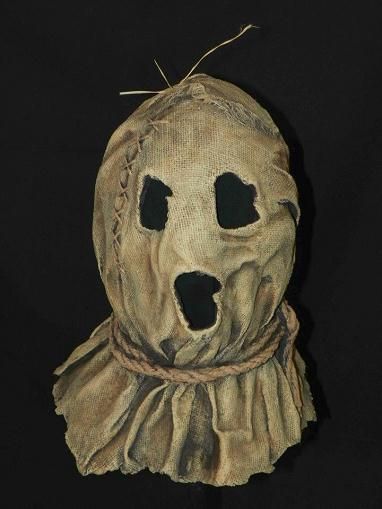 Bubba? Is that you? 1981's Dark Night Of The Scarecrow has been hailed as one of the best made for TV horror films of all time, and Trick Or Treat gives it the respect it deserves with this mask, based on Bubba's super creepy scarecrow mask from the film. Bubba didn't do it!!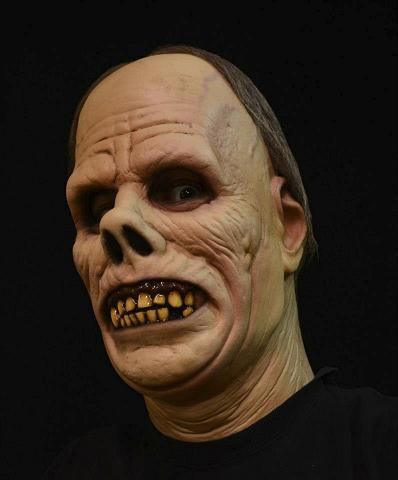 Back in 1925, Lon Chaney had to literally distort his own face to become The Phantom of the Opera, painting his eye sockets black and turning his nose up with a piece of well placed wire. But this is 2013, and Trick Or Treat Studios is on the scene, to ensure you never have to take such extreme measures, to become the Phantom yourself. Because they're cool like that.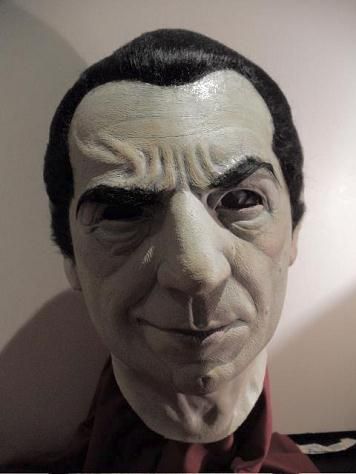 Bela Lugosi comes to life with this mask, officially licensed by Lugosi Enterprises. Though Dracula masks have of course been released by pretty much every company that has ever turned their attention to Halloween mask making, there are actually very few out there that look dead on like Lugosi's Dracula, due to Lugosi Enterprises' strictness when it comes to licensing. So this one is pretty special. And I kinda want to put it on, shoot some heroin, and wrestle a giant rubber octopus. Surely it can't just be me?
To see more pictures of each of these, as well as others that I didn't post, head over to the
Trick Or Treat Studios Facebook page
. New masks will still be posted every day throughout this week, so you're definitely going to want to keep your eyes peeled over there. Also check out
Trick Or Treat's website
, to purchase masks from years past!