There is perhaps nothing in this world that I'm more fascinated by than toys that were made, but were never actually released. I've done several posts in the past about such toys, which you can see below...
Just the other night, I discovered another pretty awesome toy that ultimately found its way into action figure oblivion, and I'm here tonight to make you sad about the fact that you'll never actually be able to play with it. So sorry about that, in advance!
Behold ...
Hellraiser
's Engineer, the
weird ass demon creature
seen chasing Kirsty through that narrow hallway, at the end of the first
Hellraiser
!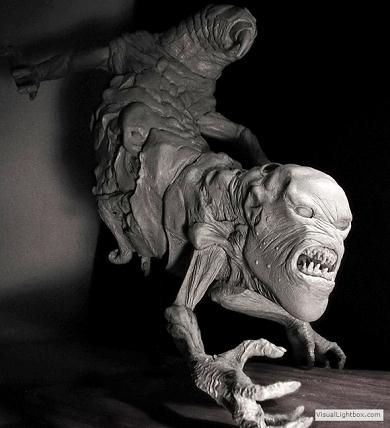 From what I gather, this figure was supposed to be packaged in a box set with Kirsty, who was for whatever reason never given the toy treatment in NECA's Hellraiser line, which lasted three series'. I've also heard that the plan was to continue the line past three series', and release toys of every Cenobite from every Hellraiser movie, but that plan sank before it ever got a chance to swim, much like the Engineer/Kirsty box set. Sad face.
The prototype seen above is the only known image of the planned set, which was found on sculptor
Rudy Garcia's website
.