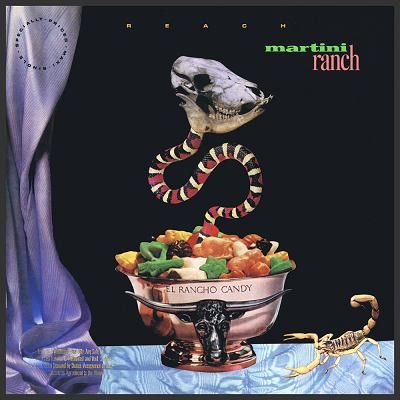 Got something a little different for ya this week, and I think you're gonna like it!
Back in 1982, my man Bill Paxton linked up with Andrew Todd Rosenthal to form Martini Ranch, a new wave band that played throughout the '80s. The band can be heard playing over the end credits of the 1990 horror film Brain Dead, which of course starred Paxton.
In 1988, a video was filmed for Martini Ranch's single Reach, which was directed by none other than James Cameron. It's still to this day the only music video Cameron ever directed, and it featured several cameos from the stars of Aliens and Near Dark, two late '80s horror classics that shared several cast members, including Paxton, Lance Henriksen and Jenette Goldstein, all of whom reunited for the video. It also featured brief appearances from Near Dark director Kathryn Bigelow (who was dating Cameron at the time, thus why the two films had similar casts), as well as Adrian Pasdar, who played Caleb in Near Dark.
If all this sounds too awesome to be true, well, then this week's Vintage Video is proof that some things that are too good to be true, are in fact true.
We now pack into the Freddy In Space time machine and head back to 1988, to watch Martini Ranch's music video for their single Reach. I can promise you, this will be the greatest thing you've seen all week.
Enjoy!