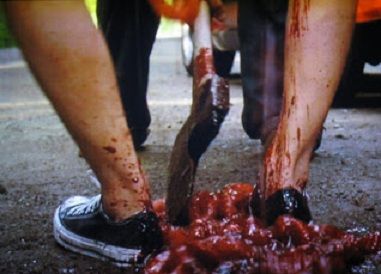 Remember that awesome opening scene from Wrong Turn 2, where American Idol contestant Kimberly Caldwell gets bisected in two, courtesy of the business end of a gnarly axe? Well somebody in the film's marketing department came up with the brilliant idea of turning that scene of brutality into a magnet, which was sent out to promote the release of the film. The magnet was constructed in two parts, so that the magnetized version of Caldwell could either by kept whole, or severed in two, just like in the film!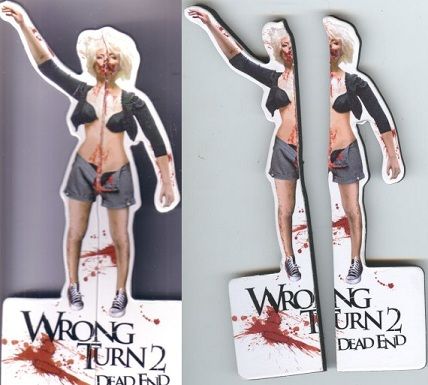 How awesome is that?!
Since we're on the subject,
Wrong Turn 2
's director, Joe Lynch, just recently launched an
official Facebook fan page
. So head over there and give that page a LIKE, to show your support!!