Though all of characters in the Nazi zombie gore-fest
Dead Snow
meet brutal demises, it is horror buff Erlend who perhaps has the most horrifying fate. Ya see, one of Erlend's favorite movies is Peter Jackon's
Dead Alive
/
Braindead
, as evidenced by
the Fright Rags shirt
he rocks, and right after he makes love to a hot chick in an outhouse, Erlend is given a death scene ripped straight out of the movie he so loves.
Remember when zombie baby Selwyn emerges from the inside of that lady in the glasses, and then proceeds to
rip her head into two separate halves
, on his way out? Yea, well that's precisely what happens to poor horror fan Erlend, in
Dead Snow
. Fitting? I'd say so!
Enjoy every bloody frame of Erlend's utterly brutal death, in this edition of Frame By Frame Brutality!!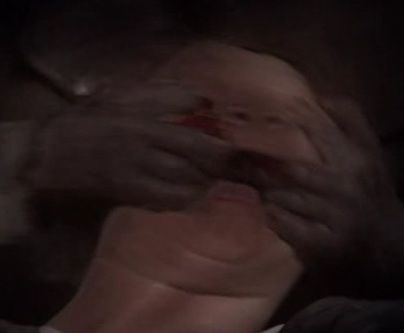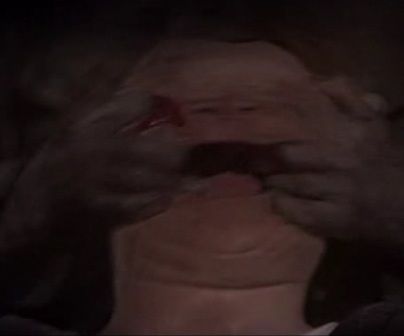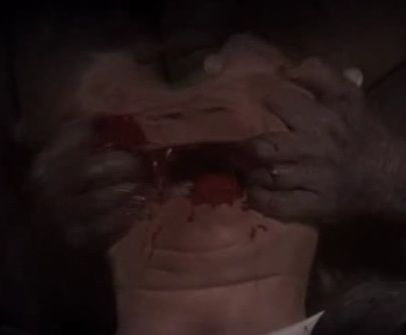 Though it didn't win, this scene was nominated for 'Most Memorable Mutilation', at the 2009 Scream Awards!