Did you know...
At one very brief point in time, Jason Voorhees was played by a woman?!
Various crew members often played Jason for quick insert shots in the Friday The 13th movies, and at the beginning of Part 2, when Jason is walking towards Alice's house, it was actually the film's costume designer, Ellen Lutter, who played the role of Jason's legs, for the shot!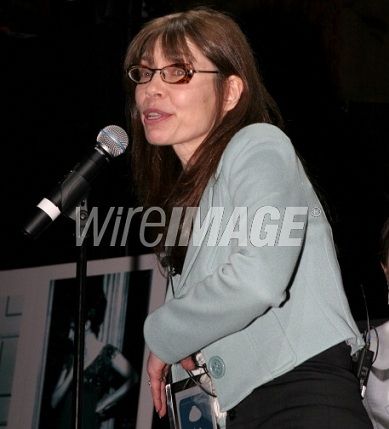 Lutter (seen above) returned to the Friday universe in Jason Takes Manhattan, where she served as a wardrobe supervisor. Since the late '90s, she has been the costume designer on nearly all of Adam Sandler's films.
In other news, at no point in time did a woman ever play any part of Freddy Krueger. Further proof that Freddy's the superior bad guy, and that Jason's a total bitch.
(I kid, I kid)