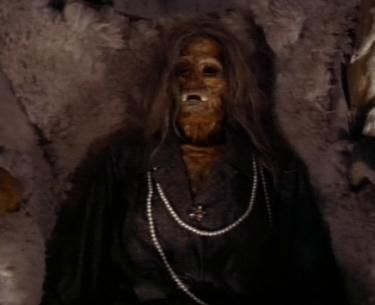 Did you know...
The Sawyer family Grandma, seen in the attic of their house the first time Sally attempts to escape, in The Texas Chainsaw Massacre, had a cameo appearance in Joe Dante's The Howling, seven years later?!
She can be briefly seen in Walter Paisley's (Dick Miller) occult book shop!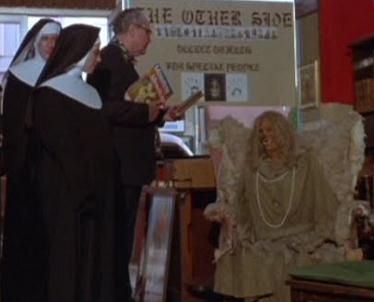 The two films shared the same art director, the late Robert A. Burns, and it was Burns who brought the Grandma prop back from the dead, and placed her in the bookshop, as a little Easter egg for Chainsaw fans!
Grandma Sawyer again popped up at the end of Chainsaw 2, though the prop this time was different.