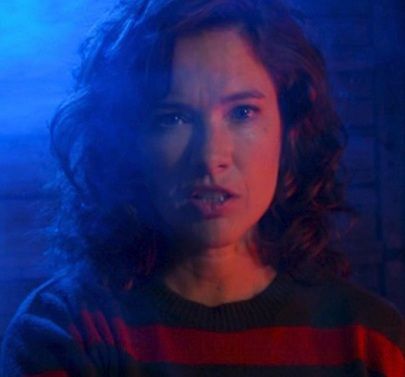 Did you know...
Heather Langenkamp, who played Nancy Thompson in Nightmare On Elm Street, is now a special effects make-up artist?!
Yep, it's true. Heather and her Academy Award winner husband David Leroy Anderson own and operate the special make-up FX company
AFX Studio
, out of Van Nuys, California. They met through their mutual work on Wes Craven films (David did special effects make-up on
Serpent and the Rainbow
and
Shocker
), and have been married for 18 years, with two children.
Now here's where things get real interesting. Since AFX did the effects for both films, Heather did prosthetics and make-up work on both the Dawn of the Dead remake and Cabin In The Woods, under the name Heather L. Anderson!!
You go, Nancy!
*Thanks to reader Mike J, for reminding me of this fun fact!*