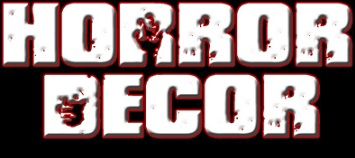 Horror Decor
is a company I've been a fan of for many years now, both through the internet as well as the convention scene. Their mission is to "make every day a living nightmare", and they do this by offering up handmade horror inspired housewares, ranging from candles to clocks, pot holders to pillows.
It's those pillows that I've always been the most drawn to, and which have become the company's bread and butter. Horror Decor has been absolutely killing it in the pillow department lately, with pillows inspired by personal favorite movies of mine like The Stuff, Halloween 3 and even Ice Cream Man(!!). So when they offered up a few prizes of my choosing, for a giveaway, it was a no brainer for me; we're giving away pillows!
So, which pillows are we giving away? Well, that is entirely up to those of you who will be entering this particular giveaway. Horror Decor has generously donated three pillows for the giveaway, and which three pillows they send out to each of the three winners will be chosen by those winners themselves. You browse through
Horror Decor's website
, choose the pillow you want, and leave me a comment letting me know which one you picked. If you win, you get that pillow. Simple as that.
Just to give you an idea of the awesomeness that Horror Decor is dishing out, in the pillow department, here's just a small selection of my favorites!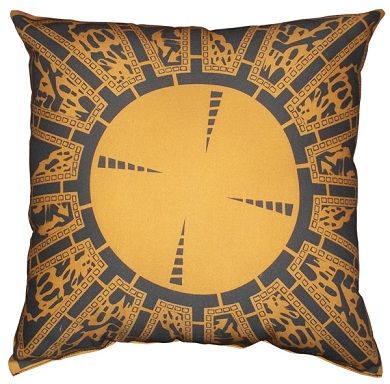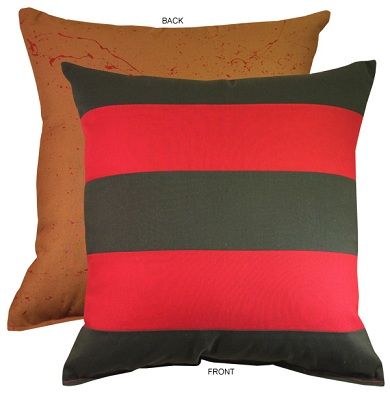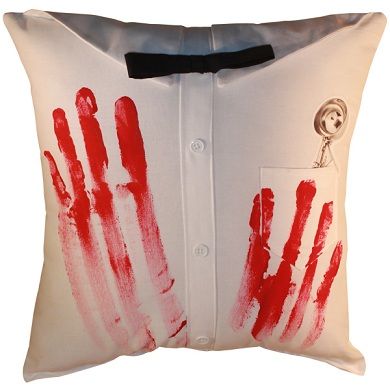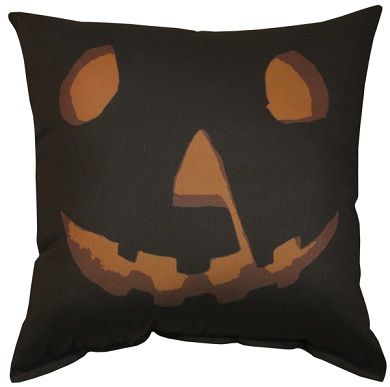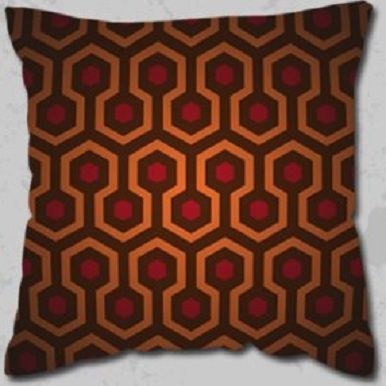 I could keep going with these all night, and it's because there are so many that I love that I decided to let you guys pick, because I simply couldn't narrow it down to only three. You'll find plenty more where these came from over on
Horror Decor
, so be sure to head over and check out all the pillows they've got for sale, all of which are eligible for you to win!
I do want to say that not only do these pillows look really cool, but the quality on them is exceptional. I can 100% vouch for their quality thanks to a little sample package Horror Decor sent my way, earlier this week. They measure around 11"x11", and I can guarantee you'll be quite impressed with them, when you see one in person.
So. If you want in on this awesome giveaway, all you've gotta do is leave me a comment below, telling me which Horror Decor pillow you want to be sent, in the event that you win. And remember, there will be three winners, so your chances are better than ever, with this particular giveaway. Also be sure to include your e-mail address with your comment, so I have a way to contact you.
Deadline for entries is next Thursday, March 7th, so make sure to get your comment in before the end of the day, on that day!
Good luck to all and a huge thanks to Horror Decor for offering up the goodies. Be sure to
'LIKE' their page over on Facebook
, to keep up to date with all their new offerings!!