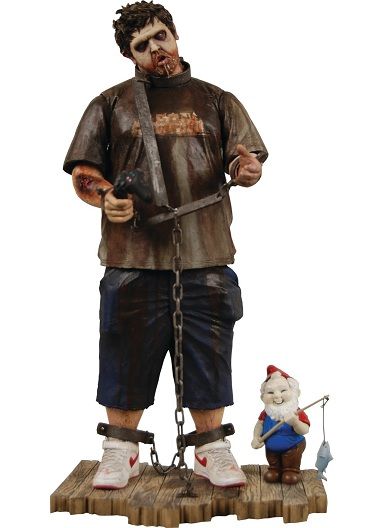 Back in April of 2011, I wrote a post called
10 Horror Action Figures That Never Saw The Light Of Day
, which included a zombified version of Shaun's best friend Ed, from
Shaun of the Dead
. Made by NECA, the figure was supposed to be included in series 2 of their Cult Classics Hall of Fame line, but for whatever reason it was never actually produced.
...or was it?
I recently got a comment on that post from Zombob, of the blog
Zombob's Zombie News and Reviews
, and he informed me that these supposedly unproduced Zombie Ed toys are all over eBay. I was pretty sure he had to be mistaken, so I ran a quick search on eBay, and wouldn't ya know it, there are
several of them listed on there
, all from sellers located in China.
What the?!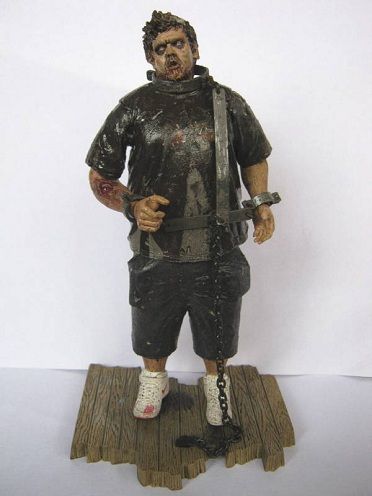 Now I really have no idea what the story is here, but none of the sellers have the figure in any sort of packaging, so I'm assuming that either A) NECA made a bunch of these, and someone somehow managed to get a hold of them, after the company decided to not put them out, or B) someone got a hold of NECA's mold, and these are cheap Chinese knockoffs that we're dealing with. Considering all the auctions have pretty low prices (around $15), I'm leaning more towards B on this one.
Either way, this is a pretty awesome discovery, and I totally intend on grabbing one of these. Bootleg or not, it looks pretty much identical to the figure that was supposed to come out, so you won't find me complaining!
Big time thanks for the heads up, Zombob!!