Did you know...
The 'Library Ghost' from Ghostbusters (seen above), was originally going to be even more frightening than what ended up on screen? Yes, you heard right. MORE FRIGHTENING than the frightening beast you see above!

Here's a behind the scenes shot of Mark Bryan Wilson, sculpting the original Library Ghost!!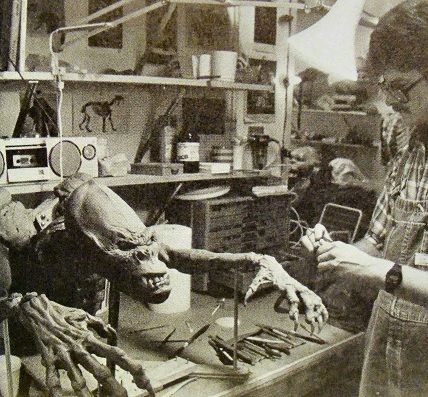 The original look was either deemed unnecessary or just plain too scary, depending on who ya ask, and the sculpt was scrapped, before it was even completed.

But that's not the Fun Fact. THIS is the Fun Fact...

One year later, the company responsible for the effects in Ghostbusters, the Entertainment Effects Group, went on to do the special effects for Fright Night, and they incorporated the original Library Ghost sculpt into that film.

It can be briefly seen towards the end of the movie, when Jerry is burnt up in the sunlight...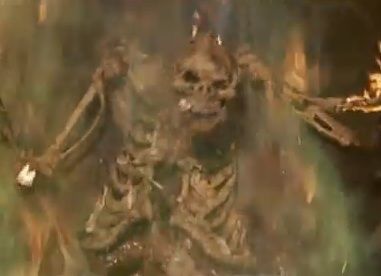 All I can say is, thank god the Library Ghost ended up being a tad bit less scary than she was originally supposed to be, because that scene always scared the living crap out of me, when I was a kid. Don't think I could've handled anything more than that!