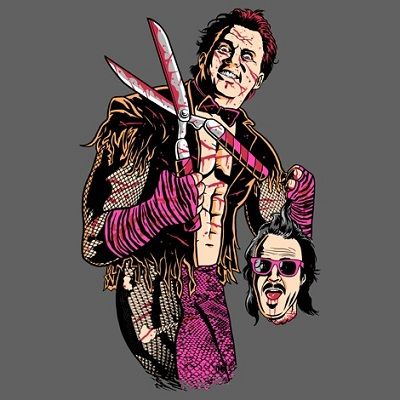 Before anyone gets their panties in a wad about me making a post about Electric Zombie, allow me to explain....
Those of you who follow
the blog on Facebook
probably saw a post I made over there a few weeks back, about some comments that were made by Kyle Crawford, owner of Electric Zombie, that I didn't exactly approve of. And most of you didn't either. In light of those comments, you probably never expected to see me pimping Kyle's company again, here on the blog, but the fact of the matter is that Kyle and I talked things out, and all that jazz has been put behind both of us. There are
no hard feelings
. But really, that's all besides the point anyway.
Ya see, after getting to know various people in the horror community, after a couple years of running this blog, I promised myself that I'd never let my personal relationships with any of those people (whether good or bad) get in the way of my posts. What I'm here to do is spread cool shit around to you guys, whether it be movies I dig, or products I myself get excited by. Just as I'd never want to rave about a movie I don't even like, simply because it was made by someone I'm friends with, I'd also never want to refrain from talking about something I really like, just because it was made/put out by someone I don't personally care for.
Now that's not to say I don't care for Kyle, as I again have no hard feelings for him, but my point is that my personal feelings about him have nothing to do with my appreciation for the products he puts out. I love Electric Zombie, which is the reason I've always blogged about their new shit, and I don't intend on changing that, simply because I don't like some of the things Kyle says (he's a total dick at times, and I have no problem saying that directly to his face). One has nothing to do with the other, quite frankly. To deny sharing cool things with you fine folks, simply because I have problems with people connected to those things, would be totally foolish, and a betrayal of my duties as a blogger.
Get it? Got it? Good. Let's move on.
Over the weekend, in celebration of Wrestlemania, Kyle put out a brand spankin' new line of clothing and merch, themed after the wonderful world of the WWF ... err ... WWE. And quite frankly, the line is so incredibly awesome that even if Kyle were to lock me in a Sharpshooter and snap both of my legs, I'd still probably forgive him and blog about it. Yep. The new goodies are that awesome.
Check out the full line of Electric Zombie Wrestlemania swag, which includes the 24"x36" poster seen directly above, inspired by those awesome
Royal Rumble VHS box arts
that fill me with so much nostalgia that I feel like I'm gonna turn into a kid again, just by looking at them!
These first four images are t-shirt designs (as is the Beefcake one at the top of this post)...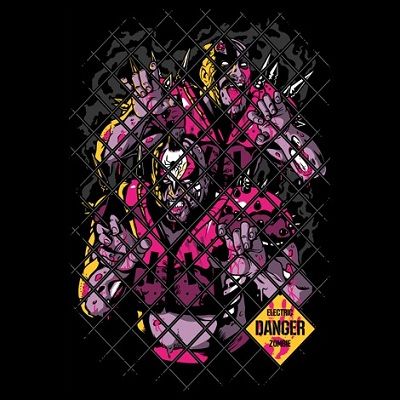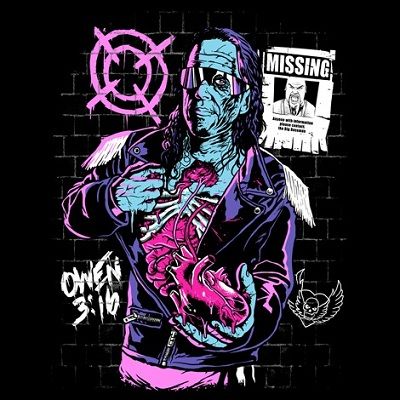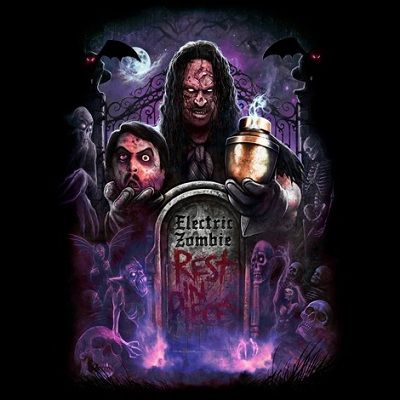 Kyle also put together a pack of buttons, stickers and old school WWF trading cards...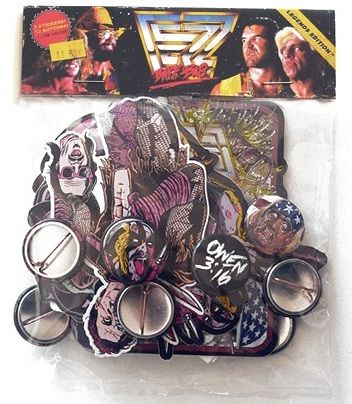 ...as well as the 'Death Match' package, which comes with five t-shirts (Beefcake, Legion of Doom, Bret, Adam Bomb & Taker), the sticker/button pack, the poster and a special box...
...which features a cut out WWF championship belt on the back, just like the cut outs those old boxes of WWF cereal had on their backs! Only 50 of these are being sold, and you're getting $150 worth of product, for only $100!!
Oh and did I mention he's even got a couple wrestling themed shirts for your dog?! Because he does!
Be sure to head over to
Electric Zombie
, fellow wrestling fans, to snatch up the goods while they're still around .... BROTHER!!!