Fresh off of Series 2 pimpage from
Wes Craven
(!),
James Franco
(!!), the awesome podcast
Killer POV
, and a ton of assholes who cropped out the watermarks and pretended they made them, tonight I give to you Series 3 of the Ben & Jerry's Horror Flavors, an ongoing summer 2013 joint collaboration between myself and an artist who has been responsible for more incoming hits to my blog than anyone on this planet besides yours truly;
Mr. Frank Browning
.
If you missed
Series 1
or
Series 2
, check them out and then scroll down for the brand spankin' new Series 3!!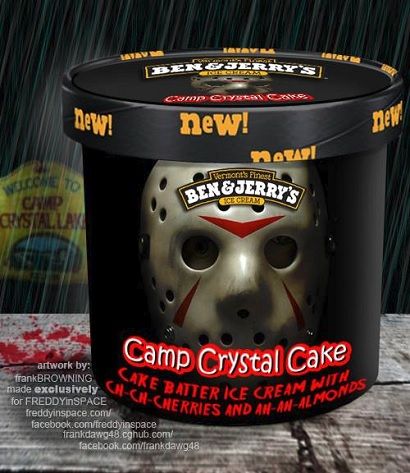 Hmmm, I wonder what I'd see if I put on some black sunglasses, and looked at this carton...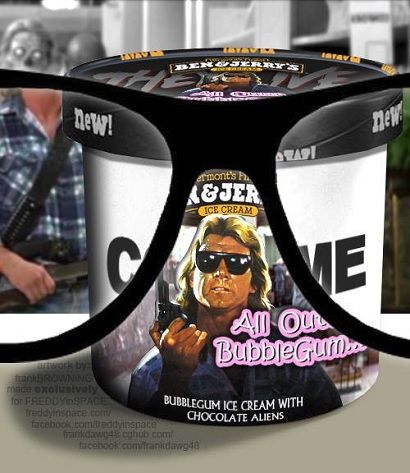 ...well, well, well...would ya look at that! Let's put these bad boys all the way on...
Suddenly, I feel the urge to eat a whole lot of ice cream!
**SPECIAL THANKS TO MY BROTHER CHRIS, FOR THE AWESOME AMERICAN PSYCHO FLAVOR IDEA, AND MY WIFE JEN FOR HER HELP WITH THE MAY FLAVOR. ALSO A BIG THANKS TO STEVEN MORRISON!!**
And if you missed the first two series' of the other fun summer collaboration between Frank & I, where we're whipping up
horror movie themed popsicles
, feast on those and expect a new series of them real soon!