Before we crack into the fourth series of these, just want to mention that Frank and I were recently contacted by the folks behind the upcoming documentary Crystal Lake Memories, and they've informed us that they will be including our Friday The 13th themed ice cream, Camp Crystal Cake, in the fan art section of the documentary.
Crystal Lake Memories
is set to be the ultimate tribute to the entire franchise, an extensive package that runs over 10 hours long, and I'm incredibly excited to be even some small part of that piece of history
.
The documentary will be released on August 27th, and you can
pre-order it today
through the official website!
As always, if you haven't yet checked out the past three series' of this summertime collaboration between myself and artist
Frank Browning
,
head back and do that
, before we proceed!
That said, it's onto the brand new fourth series, of the ever popular Ben & Jerry's Horror Flavors. Scroll down and dig in!!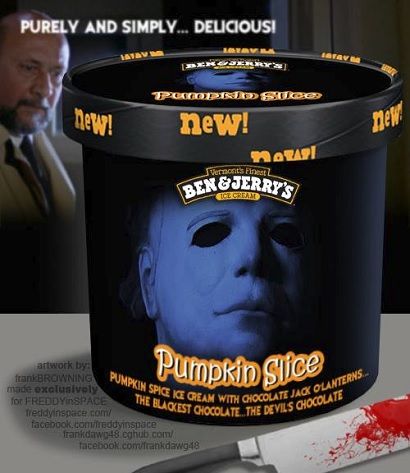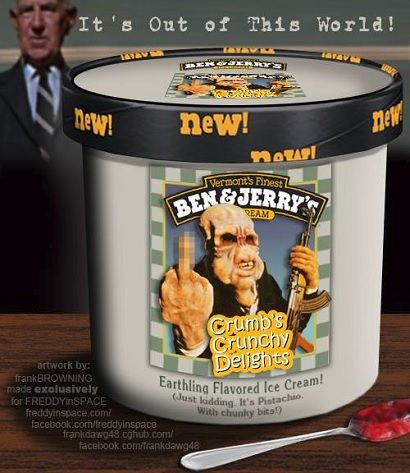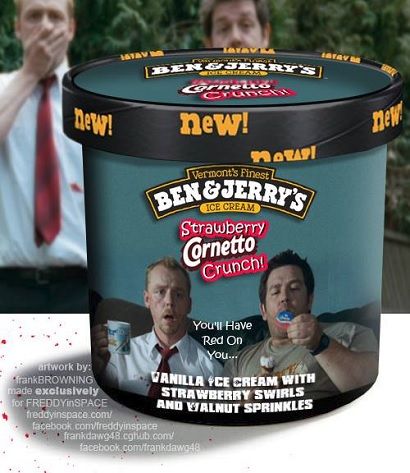 And if you missed the first three series' of the other fun summer collaboration between Frank & I, where we're whipping up
horror movie themed popsicles
, feast on those and expect a new series of them real soon!