Now that summer is winding down, so too are the fun ice cream collaborations between myself and artist
Frank Browning
. We banged out four series' of the
Ben & Jerry's flavors
and with this fourth series of the popsicles, we're quite frankly pooped on the concepts. You can only come up with so many horror movie themed ice cream ideas before your brain melts and you're ready to move on to something else. And I think I speak for both Frank and myself when I say we're ready.
So until next summer, enjoy the fourth and final series of
the horror popsicles
, and I would again like to offer up a huge thank you to everyone who shared these images around and made them such massive successes on the various social media platforms. Without all the love, I can guarantee you that we never would've had the motivation to keep on banging these out!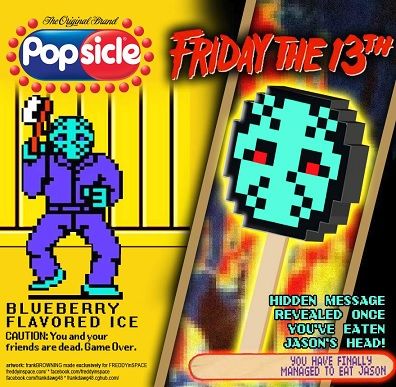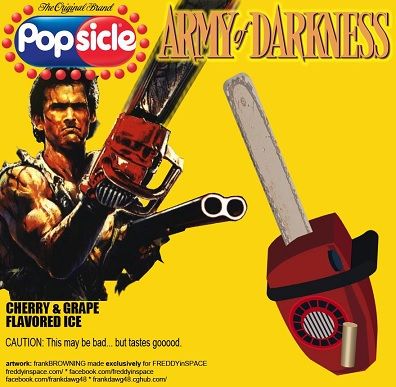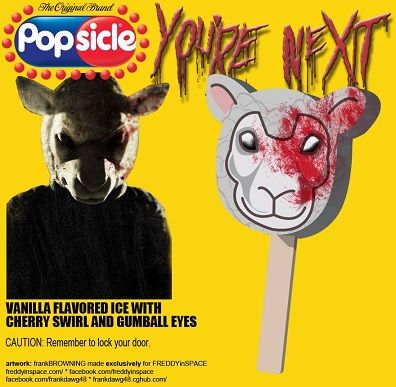 As always, you will find full size images of these and all past series' on the
Freddy In Space Facebook page
, for easy sharing with your friends. Please do share them around, if you dig 'em!