All month long I'm going be giving away cool shit here on Freddy In Space, leading up to the annual Halloween prize pack that will be jam packed with all sorts of goodies. As I work on filling that bad boy with as many tricks and treats as I can possibly conjure up, it's time to kick-start the fun with the first of several standalone giveaways!
If you follow
Freddy In Space on Facebook
you by now already know about this, what with my incessant posting about it and all. But just in case anyone missed those posts, here's everything you need to know!
This particular Halloween giveaway is being hosted over in the official
Friday the 13th Kumbuya community
, which I've been moderating for the last couple months. The goal is to make that place the be-all end-all place for
Friday
fans to hang out and talk about the franchise, and thus far we've built up a community that's 400 fans strong... and growing every day.
Over the course of the next couple weeks, leading up to Halloween, I'm hosting a Halloween Costume Contest over there - with a prize at stake that's quite frankly to die for...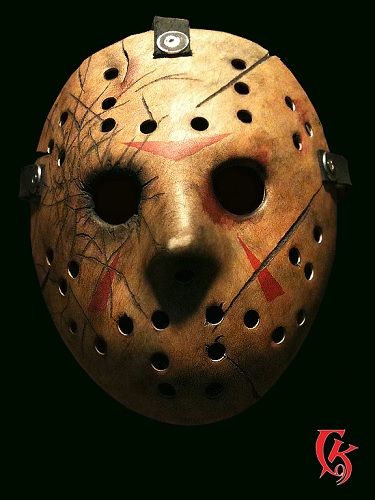 There are many companies here on the internet that specialize in high quality replica Jason masks, but my favorite of those companies is
Cryptkeeper9 Productions
, run by artist Tim Shultz.
Tim has over 20 different Jason masks available on the site, both replicas of ones seen in all of the films as well as unique creations that you won't find anywhere else. His company is quite frankly the cream of the crop of Jason masks, and I figured there couldn't possibly be a better prize to give away right before Halloween, in a
Friday the 13th
community, than one of the best Jason masks on the market.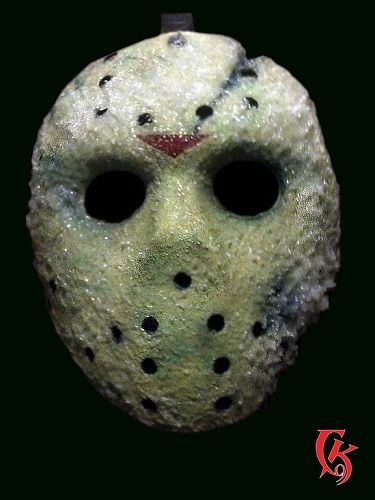 And so, one of those masks is indeed the prize for this very special costume contest - a prize that's valued at over $100. Best of all, it is YOU who gets to choose which of Tim's masks will be sent your way, in the event that you do in fact win!
In order to enter, all you've gotta do is head over to the
Friday the 13th Kumbuya community
, sign up (if you haven't already) and post a picture of yourself wearing a Halloween costume, within the community. To do so, you simply click the 'Add Content' button, on the left side of the page. The costume does not have to be in any way related to
Friday the 13th
and it doesn't have to be from this year - any costume, from any year, will do.
You are also free to post as many different costume pictures as you want, with each costume serving as one entry. In other words, there's no limit to how many entries you can get into the giveaway. Oh and sharing the images you post onto Facebook, Twitter or Pinterest will also nab you additional entries, which you can do by clicking the little icons right below the images, after they've been posted!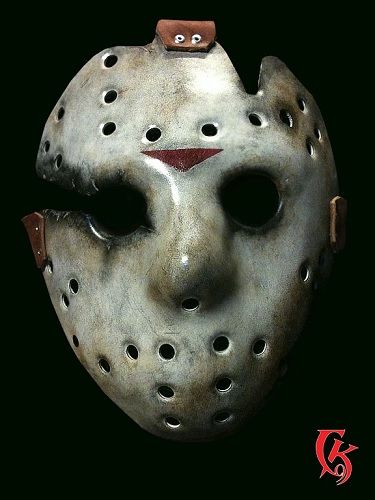 The contest is open to EVERYONE, and will run through October 21st, this way we can ensure that the winner will get their mask in time for Halloween. If you do win, you will be contacted the next day, which is when you can tell us which mask you want to be sent. So be sure to browse through
the Cryptkeeper9 collection
and ready yourself for your win by picking out your favorite!
Good luck to all. I look forward to seeing your costumes!